Printable Calendars!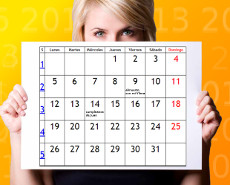 In this site you will find weekly, monthly and yearly calendars of many sizes and styles ready to print right from your internet browser.
A calendar will help you be more organized and more aware of special dates coming soon.
The mechanism of Google Print has been integrated into these calendars for you to easily print these calendars from your mobile device or download them as PDF.
Connectivity with Facebook is now possible. You can now see on these calendars your Facebook events and birthdays of your friends.
In addition to providing printable agendas, browsing this site you will find significant information on the Moon, the Sun, the Catholic liturgy, and national and international observances and celebrations.